Publishing Information & Training That Makes a Difference
Empresse Publishing works with Bart Baggett to host seminars, webinars, coaching, and consulting.

You can get group and personal consultation from Bart Baggett  through the Marketing Mastermind Program and the Best Seller & Beyond Program for Authors.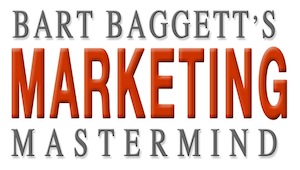 Price of this program is $197 month.  Includes 3 Live Classes and Access to Membership Website.
Special Price for Charter Members is now just $79 per month.
http://bartbaggett.com/marketingmastermind/how-to-join/

Including books and courses such as:
Success Secrets of the Rich & Happy (Wholesale and direct from the publisher. Not for sale on this site. Contact us directly for your local book distributor.)
7 Step Self-Publishing Formula  (Available now.)
http://7stepselfpublishingformula.com/
Price  $1999

Price for this highly personal one-on-one
coaching program is just $4997.