Want to become a more successful life coach, consultant, or highly paid handwriting expert?
Watch the latest in-depth video training about how to build a flood of new clients through online marketing using a Client Attraction Funnel.  Plus, you can now get personal coaching about how to launch your next book, program, seminar, webinar, or high ticket consulting package.  Watch the webinar now and then book a Funnel Blueprint Strategy Session to learn more about working directly with Bart Baggett and his team. or join the monthly internet marketing "expert training" called the Marketing Mastermind. 
Register for the training now.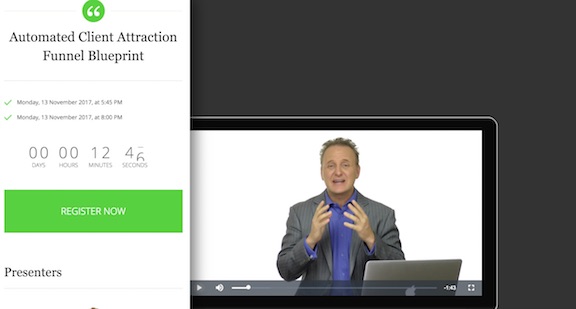 NEW COURSE! 

Unstoppable You: Transformational Training Program

"The power to control my inner voice, manage my emotions, and actually choose my personality traits has been the greatest gift anyone could have ever given me."
Are you ready for Unstoppable You – A transformational program for designing your life with more wealth, more happiness, and deep emotional fulfillment?


PRISM Life Design Personal Transformation and Certification Program
https://prismlifedesign.com/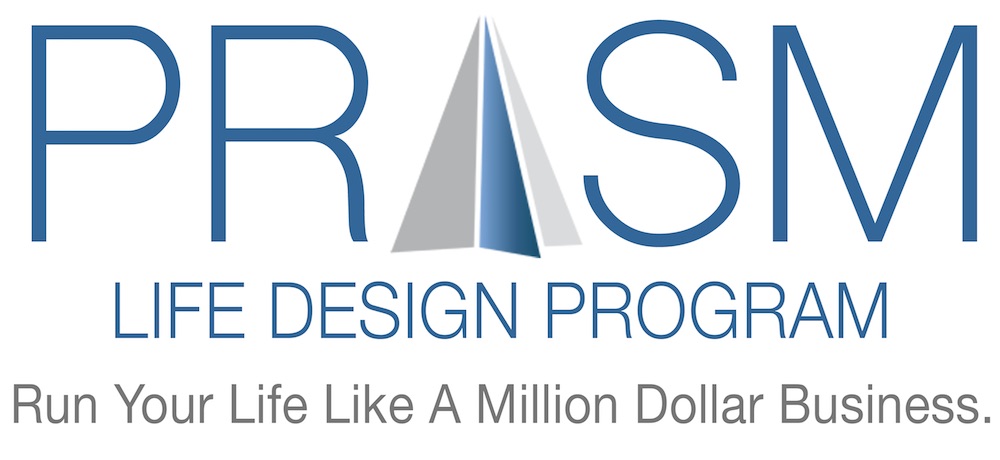 NEW GUIDED MEDITATION  Downloads using Neuro Audio Technlogy
Unstoppable Confidence: Guided Meditation and Mental Programming System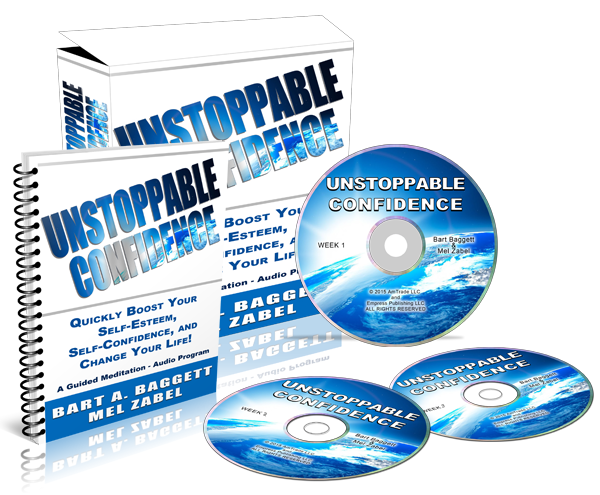 Imagine having the emotional state of confidence in the snap of your fingers… without even trying at a conscious level. It's possible, if you put your unconscious to work for you.
There really does exist an amazing set of psychological techniques to overcome doubt, reduce fears, and truly boost confidence.
$197

$37
(Use the Promo Code "007" and save 80%!)


The Magic Question: How to Get What You Want in Half the Time
(Amazon #1 Best Seller)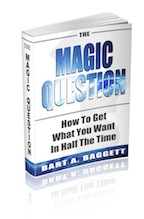 This is a scientific-based success methodology distilled down into its one easy and effective method. This simple method utilized your own self-talk to create a more powerful and effective internal dialogue.
The Magic Question might sound too good to be true, but it's based on sound brain science and advanced linguistics. Best of all… it's easy to read and filled with fun stories. It has nothing to do with more effort, visualization, or even goal-setting, but can serve to powerfully enhance any of those things. It's about shifting your mind in the direction of happiness, success, and optimism… using the power of one question a day.
PRICE: $2.99 for both the PDF file and Full Audio Book

Or, download the entire book for free during this limited "Free Download" offer.


Business Consulting for Authors, Speakers,  and Experts In Any Niche.
You can be part of a small group mentoring program Bart Baggett through the Business Accelerator Client Funnel Blueprint program.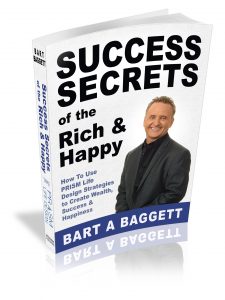 Success Secrets of the Rich & Happy
New! Bart Baggett's latest book reveals the psychological "Success Secrets of the Rich and Happy." It is available now in INSTANT DOWNLOAD from anywhere in the world with no shipping.  This will be the most important book you read all year! Only $19.99 and includes a free audio bonus. Over 435 pages of NLP, handwriting, psychology, financial strategy, and so much more.  This book can be purchased at this site in PDF format or shipped to your door.
In India, contact Sterling Publishers, New Delhi.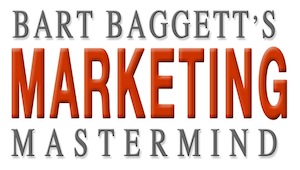 Monthly Community for Authors & Speakers. Live interaction with industry experts via telephone and webinar.  Marketing Mastermind Program is now open for Handwriting University's Authorized Trainers only. 


Books by Bart Baggett can be purchased  from the this authorized website: https://www.handwritinguniversity.com/order/catalog.html
Empresse Publishing publishes books by Bart Baggett and sold through Handwriting University International, Amazon, Sterling Publishers, and others. See the full catalog of Bart Baggett product's here.

The Grapho-Deck Handwriting Analysis Flash Cards 2014
This set of 54 Flash cards is usually sold bundled with the all new booklet
"Learn Handwriting Analysis in 10 Minutes a Day". This is a white 54 page
booklet which is distributed and published by Empresse Publishing and
distributed through Amazon.com and Handwriting University International.

For live seminars and courses relating to handwriting analysis visit this site:
http://www.myhandwriting.com/seminars/
https://handwritinguniversity.com